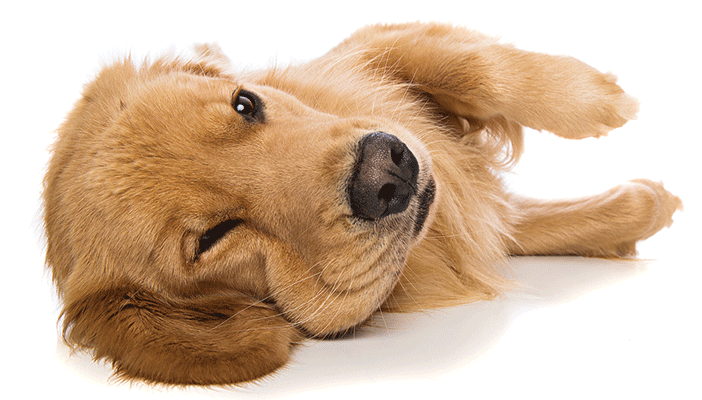 Dogs and bee stings do not mix well.  Knowing how to treat a sting properly can help comfort your animal in the case of a mild sting, or save their life in the case of a severe allergic reaction.
Because of their natural tendency to chase things, dogs often antagonize bees on accident.  This behavior often causes dog bee stings, so it's important to know what to look for in the event of a sting.

The warning signs of  bee stings on dogs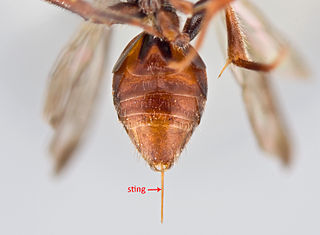 Dogs may begin to cry without explanation after a bee sting.  Knowing your dog's normal behavior will help identify if something out of the ordinary has happened.  If it's during the spring or summer season, consider the possibility that your dog has been stung by a bee or a wasp.
Another sign to look for is seeing your dog run uncontrollably in a circle or random directions. Again, it's critical to know your dog's behavior because this could simply be your dog playing and be unrelated to a sting at all.  One thing to pay close attention to is if they are doing this and crying at the same time.  It would make it much more likely that they've been stung if this is the case.
Additional signs bee stings on your dog include swelling, difficulty breathing, hives, licking or chewing.  Again, you need to know how your dog typically behaves so can separate normal from a sting.

What you can do if your dog is stung by a bee
1. Call your vet.  They will direct you on the best care for your dog.  The course of treatment will depend on the severity of the sting and how your dog is reacting.
2. Try to remove the stinger by scraping it with a blunt object like the back side of a knife or a credit card.
3.  Wash the area with soap and water.
4. Give your dog Benadryl to help with the symptoms.
Remember, the first call should be to your vet if your dog is having any noticeable reactions to a bee sting.  Bee stings on dogs can be very serious if the dog is allergic to the venom.  It's critical to get your animal treated properly in a timely fashion.