Benadryl Dosage For Dogs Infographic
Benadryl Dosage For Dogs Infographic
Below is an infographic that outlines the uses for benadryl and how much benadryl you can give your dog.  Please share freely to help spread the word and help other dog lovers.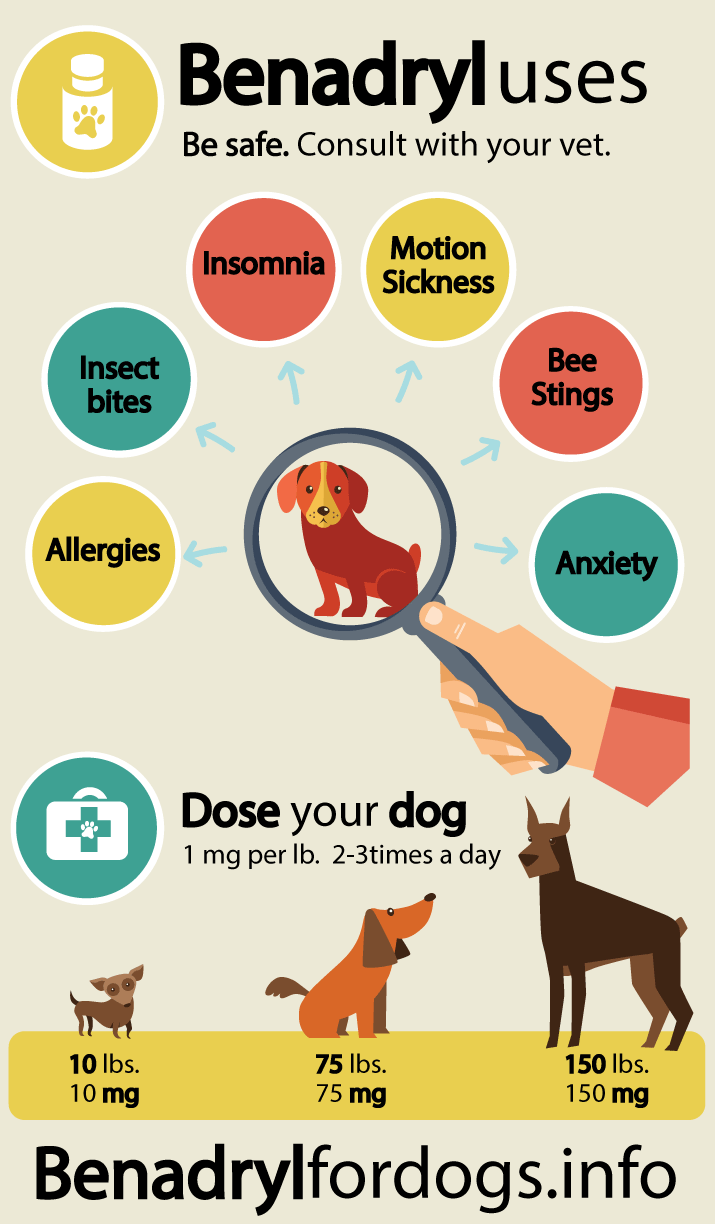 Get the all natural highly recommended Benadryl Alternative - Click Here
Benadryl Dosage For Dogs Chart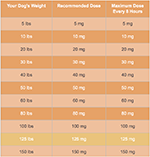 The image on the left is a dosage chart for benadryl and your dog. It shows weights from 10 lbs. all the way up to 150 lbs. Simply click on the image for a larger size - or you can click here for a larger version.
Here's some of our most popular dog allergy articles.
3 Easy Ways to Help Your Pet Tackle Allergies
Allergies For Dogs Have Reached Epidemic Proportions
What You Need to Know About Dog Food Allergies in Dogs
How to Tell The Difference Between Allergy Symptoms in Dogs and Mange